News
Subscribe to posts
Congratulations to MHS and BHS bands for your stellar performances at the
2014 Bandmasters Championship!
---
The 2014 Bandmasters Grand Champion & Class AAAA Champion

MUNFORD HIGH SCHOOL BAND, Munford, TN 
Director: Barry Trobaugh
Assistant Directors: Gary Fite, Amber Roland
---
Class AAA Champion


BRIGHTON HIGH SCHOOL BAND, Brighton, TN


Director: Jonathan Findley 


Assistant Director: Jeff Mayo


On September 2nd, the State Collaborative on Reforming Education (SCORE) announced 
the 12 finalists for the fourth annual SCORE Prize. The prize recognizes the Tennessee 
elementary, middle, and high schools and school districts that are leaders in student 
learning. Click here to learn more about the SCORE PRIZE.
We are proud to recognize Covington High School as a finalist!
CHS serves nearly 750 students in grades 9-12. 
Covington has among the highest Algebra I and II growth in the state and has 
recently seen notable growth in English II. Covington has also seen significant growth 
on ACT performance over the past three years. Covington High is a two-time SCORE 
Prize winner, and this is its third nomination.
Congratulations students, staff, teachers, and administrators for this recognition of your hard work!
Macy's parade officials were in town to surprise
 MHS students with the news that the 
Munford High marching band will perform in the 2015 
Macy's Thanksgiving Day Parade. 
Munford is one of 10 marching bands (and one of four high school bands) across the country selected to perform at the parade. 
Congratulations Cougars, we are proud of your hard work and accomplishments!
Visit 
http://www.munfordband.com/ to learn more about the MHS band.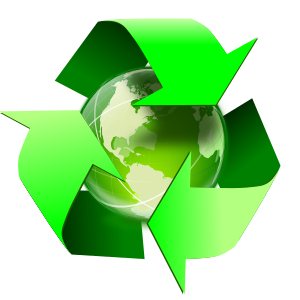 Students and faculty of Tipton County Schools have recycled 92 tons from 
July 2013
 - 
March 2014. Way to go TCS!!
. . . So every day, including the day I was there, Heaston tells his students to keep in mind the many men and women who sacrificed their lives and money and resources to secure their right to a free and equal education and who made this the greatest country on Earth. "It is 2014," he says, "and we are truly judged by the content of our character, displayed by how we dress and how we act and the decisions we make. "  
We all make mistakes,"
he tells the students and invites each of them to make a decision that day to live a more
"character-filled" life.
Congratulations to the Tipton County Spelling Bee winner and runner up! 
Winner: Elijah Guevarra, MMS 
Runner up: Hailey Russell,BES 
These two students have advanced to the regional competition in Memphis on Saturday, 
March 1, 2014
.
We are proud of all the students who participated in the 2013-2014 Tipton County Spelling Bee!  
We thank all those who contributed their time. 
Anne Adams, Jill Johnston, and Peggy Cousar: Judges 
Amy Powell Daugherty: Organizer 
Crestview Middle School student, Alyssa Ray, won a billboard contest that was sponsored by the Anti-drug Coalition of Tipton County.  The billboard is close to the Munford water tower, on the same side of the highway.
If you're on Highway 51 traveling to Covington, take a look!
Congratulations to Covington High School, the 2013 Score Prize winner two years running.  
"
Covington has an enrollment of nearly 750 students and an outstanding graduation rate of 97 percent. On the Tennessee Value Added Assessment System, Covington High has achieved one of the highest Algebra I scores in the state, with growth at 49.3. - The Score Sheet 
Three Tipton County School principals are participating in a leadership development project with Vanderbilt University, five other Tennessee school districts (Memphis, Metro Nashville, Murfreesboro, Loudon, and Knoxville), school principals in Shanghai, China and the institute of Schooling Reform and Development at East China Normal University.  Participation in the collaborative will develop greater understanding and expertise about how school principals can nurture teacher leadership and instructional capacity for improved student performance.
Participating TCS principals include Leisa Bennett (Austin Peay Elementary), Patricia Mills (Drummonds Elementary), and Vicki Shipley (Munford Middle School). 


The State Collaborative on Reforming Education (SCORE) today announced the 12 finalists for the
third annual SCORE Prize
. The prize recognizes the Tennessee elementary, middle, and high schools and school district that have most dramatically improved student achievement.  We are proud to announce that Covington High School is a finalist for one of the top three high schools in the state of Tennessee.   Covington High School won this prize last year in 2012-2013. Congratulations to the faculty and students of CHS for all of your hard work and a job well done!
Click here to read more!