News
Subscribe to posts
Congratulations to Atoka Elementary School for being recognized as a "Reward School." Keep up the great work!






Dr. William Bibb, Tipton County Director of Schools, was recently named as the Athletic District 8 School System Administrator of the Year. The Tennessee Secondary School Athletic Association (TSSAA) gives these awards annually during the A.F. Bridges Awards ceremony. This year's awards ceremony was held at USJ in Jackson, TN. These awards are given in recognition of the ideals of ethics and integrity in the teaching and promotion of citizenship and sportsmanship. Congratulations to Dr. Bibb and thank you to all of our athletes who displayed sportsmanlike conduct throughout this past athletic season.
Congratulations to TCBOE School Board Chairman, Marty Burlison, for being selected as the Delta District Director. With this designation, he will be representing the Delta District which includes all school systems in Shelby County, Tipton County, Fayette County and Lauderdale County.
"Marty Burlison first served on the Tipton County Board of E

education

from 1985-2004. 
 In 2012, he returned to th eSchool Board where he now serves as Chairman. Marty became Vice-Chairman of the School Board in the late 1980's and served until 2004.  Marty is a graduate of Covington High School in Tipton County and has been a Farmer all of his life.  He is a former member of the Tipton County Farm Bureau Board of Directors.  He and his wife, Camille, have three children, Carla, Jonathan, and Elizabeth.  He also has two wonderful grandchildren, Drake Anderson and Burlison Frazier.  During his free time he enjoys golfing and duck hunting (TSBA District Directors Update, November, 2014)."



We are very proud of the Munford High School chorus for being invited to perform at the Annual Tennessee School Board Association Leadership Convention that took place in Nashville, TN this past weekend. Our school board members and superintendent received numerous positive comments with regard to their outstanding performance!
Mr. Harvey Witherington, Career and Technical Supervisor for Tipton County Schools was 
recently selected to receive the Honorary American FFA Degree.  
This award is given to those who advance agricultural education and FFA through outstanding personal commitment.
The National FFA Organization works to enhance the lives of youth through agricultural education. Without the efforts of 
highly dedicated individuals, thousands of young people would not be able to achieve success that, in turn, contributes 
directly to the overall well-being of the nation.
The Honorary American FFA Degree is an opportunity to recognize those who have gone beyond valuable daily 
contributions to make an extraordinary long-term difference in the lives of students, inspiring confidence in a new 
generation of agriculturists.
Members of the National FFA Organization's board of directors approved the nomination. Mr. 
Witherington 

received

 the award at the 2014 National FFA Convention & Expo Oct. 29-Nov. 1 in Louisville, Ky.
Recipients received a certificate and medal and their names will be permanently recorded.  
The National FFA Organization provides leadership, personal growth and career success training through agricultural 
education to 579,678 student members in grades seven through 12 who belong to one of 7,570 local FFA chapters 
throughout the U.S., Puerto Rico and the Virgin Islands.
"Covington High
 won the SCORE Prize for an unprecedented third year in a row. The school, led by Principal Marcus Heaston, has an enrollment of nearly 750 students and posted strong gains in ACT performance and the college-going rate. Covington High also has demonstrated strong three-year growth on the Tennessee Value Added Assessment System in Algebra I and II."  
Congratulations
 to the students, teachers, and administrators of CHS!!  
Read more here. 
Congratulations to MHS and BHS bands for your stellar performances at the
2014 Bandmasters Championship!
---
The 2014 Bandmasters Grand Champion & Class AAAA Champion

MUNFORD HIGH SCHOOL BAND, Munford, TN 
Director: Barry Trobaugh
Assistant Directors: Gary Fite, Amber Roland
---
Class AAA Champion


BRIGHTON HIGH SCHOOL BAND, Brighton, TN


Director: Jonathan Findley 


Assistant Director: Jeff Mayo


On September 2nd, the State Collaborative on Reforming Education (SCORE) announced 
the 12 finalists for the fourth annual SCORE Prize. The prize recognizes the Tennessee 
elementary, middle, and high schools and school districts that are leaders in student 
learning. Click here to learn more about the SCORE PRIZE.
We are proud to recognize Covington High School as a finalist!
CHS serves nearly 750 students in grades 9-12. 
Covington has among the highest Algebra I and II growth in the state and has 
recently seen notable growth in English II. Covington has also seen significant growth 
on ACT performance over the past three years. Covington High is a two-time SCORE 
Prize winner, and this is its third nomination.
Congratulations students, staff, teachers, and administrators for this recognition of your hard work!
Macy's parade officials were in town to surprise
 MHS students with the news that the 
Munford High marching band will perform in the 2015 
Macy's Thanksgiving Day Parade. 
Munford is one of 10 marching bands (and one of four high school bands) across the country selected to perform at the parade. 
Congratulations Cougars, we are proud of your hard work and accomplishments!
Visit 
http://www.munfordband.com/ to learn more about the MHS band.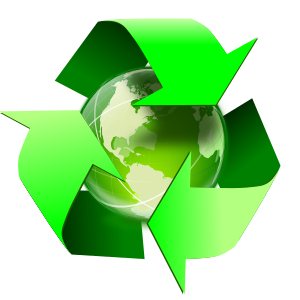 Students and faculty of Tipton County Schools have recycled 92 tons from 
July 2013
 - 
March 2014. Way to go TCS!!